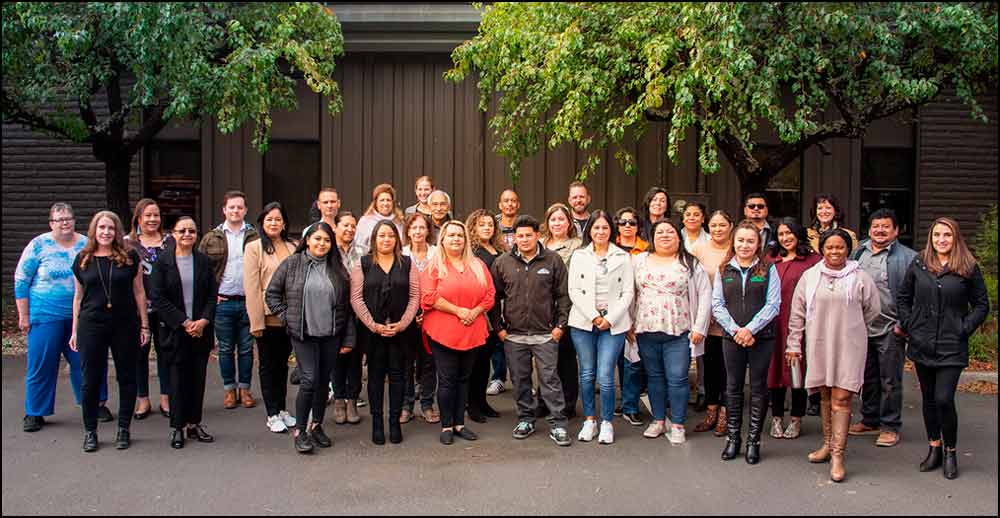 Erica Roetman Sklar: 
President/CEO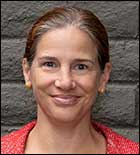 Erica joined NVCH in July 2020 and brings experience designing and building affordable housing, producing services for disadvantaged communities, managing nonprofit organizations and creating public/private partnerships. A resident of the Napa Valley for over 20 years, Erica worked in affordable housing development first in Napa County (Executive Director of Calistoga Affordable Housing and as Project Manager for NVCH) and more recently, in San Francisco. In addition to affordable housing experience, Erica has developed and managed workforce training, construction related programming and established an asset management and new resident services program for three San Francisco affordable housing buildings.
When away from work, you can find Erica outdoors enjoying her garden as well as many sports activities including running, sailing, skiing and horseback riding.
Meeting the Housing Needs of Napa County : A Message from Erica
Cristina Alvarez:
  Human Resources Project Manager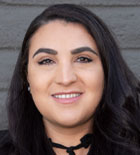 Jennie Diaz:  Administrative Assistant
Victor Rodriguez:  Project Administrative Assistant
Sibyl Lister, CPA:
Chief Financial Officer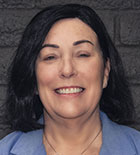 Helen Bradford: Accountant
Cathy Felipe: Senior Accountant
Safi Sahak: General Accountant
Michele Williams: Accountant
Jennifer Andews: Junior Accountant
Nichelle Nichols:
Vice President of Compliance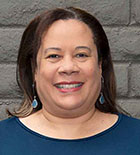 Nichelle started with NVCH in 2014 and has over 17 years of experience in the affordable housing industry. She is currently responsible for ensuring ongoing compliance with federal, state and local requirements set forth in the regulatory agreements of various affordable housing funding programs within our NVCH portfolio.
Nichelle's eye for detail and desire to make systems processes and people work as effectively and efficiently as possible makes her a natural fit for compliance. Nichelle prides herself on her strong knowledge of LIHTC (Low Income Housing Tax Credit) compliance and providing our team members with the support, tools, resources, and information they need to be successful.
Nichelle's professional designations include, COSA (Certified Occupancy Specialist Advanced), NCP (National Compliance Professional), and TCS (Tax Credit Specialist).
"I love working at NVCH. I work with a team of people who have a real passion for affordable housing and the desire to deliver more of it to our community."
When away from work, Nichelle enjoys gardening, gourmet cooking, and meeting new people.
Jackie Castro: Compliance Assistant
Laura Duran: Compliance Assistant
Allie Vargas: Compliance Assistant
Gayle Adamowicz Bray: Director of Partnerships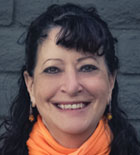 Karina O'Briain:
Senior Project Manager
Victor Rodriguez: Project Administrative Assistant
Carla Welsh:
Vice President Property Management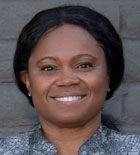 Carla Hanson comes to Napa Valley Community Housing with more than 16 years of experience in managing affordable housing.
As Vice President of Property Management for NVCH, she is responsible for the strategic direction, overall management, and daily operation of NVCH affordable portfolio.
Prior to joining NVCH, Carla was Executive Director at HARP Group and Director of Property Management at BRIDGE Housing Corporation and the Director of Property Management at Chinatown CDC, where she was responsible for overseeing their Property Management Division. She led the property management team deployed to the RAD public housing properties for development and the redevelopment of more than 400 additional units of affordable, mixed-income, mixed-use housing units. She has managed over 1000 units of housing and supervised staff that supported over 10,000 residents. Carla brings her years of property management and management experience to NVCH.
Carla holds a master's degree from Rollins College in Psychology, a master's from Saybrook Graduate School in Psychology and a Bachelors from Seminole College in Business Administration with a minor in Accounting.
Away from work, Carla enjoys traveling, fishing, and camping. If it involves exploring, she is ready to go at a moment's notice.
Antoinette Terrell: Associate Director of Property Management Operations
Clay Adams: Property Manager
Wendy Argueta-Garcia:
Angie Cabrera: Property Manager
Lupe Contreras: Property Manager
Jesika Corona: Property Manager
Charlotte Bradford: Property Manager
Maria Esparza: Property Administrator
Maria Elena Mendoza: Property Manager
Luv Nettles: HUD Specialist
Rene Pacheco: Administrative Assistant
April Partee: Property Manager
Janica Quinones: Property Adminstrator
Tory De Manzo: Property Manager
Liz Ceron: Tax Credit Compliance Specialist
Carla Welsh: Vice President Property Management
Jose Manuel Argueta: Maintenance Supervisor SIL
Wilfredo Argueta: Maintenance Supervisor
Natividad Ayala: Maintenance Technician
Aaron Cherniss: Maintenance Supervisor
Salim Chhith: Property Custodian
Craig Griffin: Janitor/Jr. Technician
Luis Medina: Janitor/Jr. Technician
Alvaro Romero: Maintenance Technician
Antoine Williams: Janitor/Jr. Technician
Marlene Santiago:
Vice President Resident Services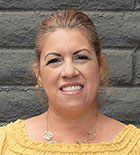 In 2014, Marlene Santiago began working at Napa Valley Community Housing.   Her team is recognized for providing leadership to empower and enable residents to reach their full potential. In 2015 Marlene started the first Home Sharing Match-Up Program in Napa Valley.  Her past experience includes working as a Certified HUD Counselor for Neighborhood Housing Services Silicon Valley where she assisted in implementing one of the first bay area Foreclosure Intervention Counseling Programs. Marlene has served on the City of San Jose's Foreclosure Task Force. She has also served as a Housing Manager for City of San Jose's Housing Department, where she administered the first public Foreclosure Help Program in the county. Marlene has over 15 years' experience in real estate promoting homeownership and brings over 18 years' experience working with various government agencies and non-profit organizations. She has a broad ability to advocate, communicate and deal with emotional issues of financially underserved populations.
"We rise by lifting others"
When she is not working Marlene enjoys spending time with her family and friends and loves the art of listening to music along with dancing and singing!
Norma Chavez: Resident Services Coordinator
Georgina Enriquez: Neighborhood Center Coordinator
Daisy Gomez: Resident Services Coordinator
Joe Ramos: Resident Services Coordinator
Jasmine Rojas: Resident Services Coordinator
Marlene Santiage: Vice President Resident Services
Blanca Cervantes: Home Sharing Coordinator
A message from our President, Erica Sklar
 "In 2000 when I started working on housing issues in Napa County we could see the trajectory of the loss of housing affordability by comparing Census data year over year but it was difficult for Napa residents and business owners to see or feel it yet.  NVCH and its supporters have done amazing work and increased the number of affordable multifamily units in our county but it is not yet enough to support the needs of local businesses and their employees.
We are not alone, The California Affordable Housing Needs Report states that while multifamily activity has increased over the last 10 years, both multifamily and affordable production remain far below the need. I can't wait to work with municipal, private and public leaders to close our affordable housing gap in Napa County."